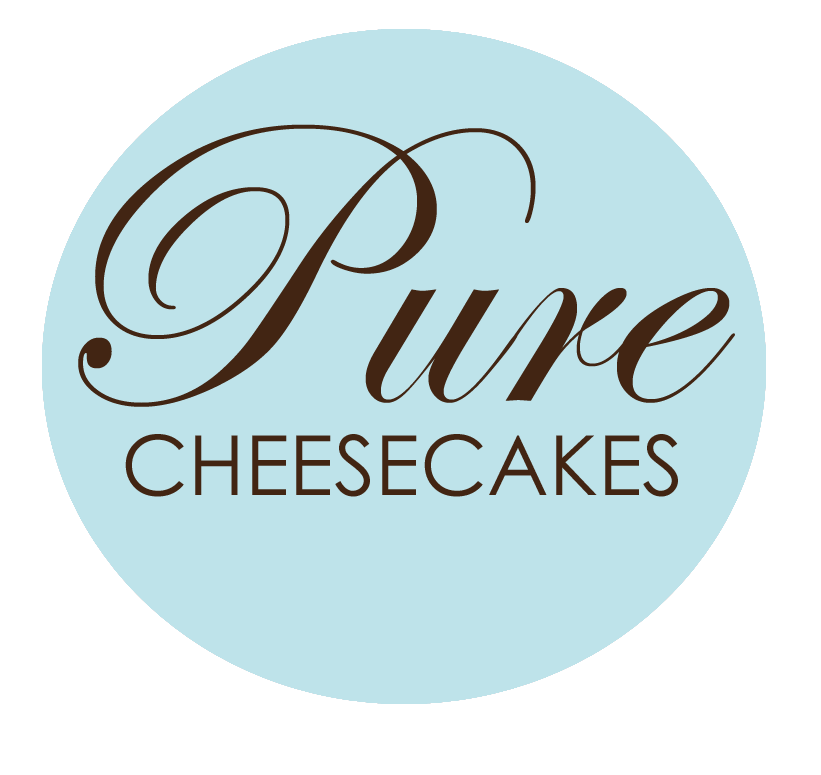 pure ingredients • pure satisfaction • pure taste • pure quality • made with pure love • purecheesecakes
Q: When can I expect delivery of my order?
A: All our cheesecakes are made to order with fresh ingredients to ensure that the best quality product is delivered to you. Depending on the size of your order we require a minimum of 3 days to fill it. Large quantity or variations will need to be placed further in advance to ensure product availability.
Depending on our schedule, orders over qty of (24) are limited to 4-8 total flavor selections.
​
Once your order is placed, we will send you a confirmation. Specific special delivery dates and time-frames will be considered based on schedule availability.
​
*Rush fees wil apply for delivery requests within 1-2 days. Same-Day Orders are not available.
Q: Can I pick up my cheesecakes instead of delivery?
A: We are strictly an online store only, and our kitchen is not open to the public for pick up... We only offer Delivery services at this time.
Q: I would like to order your cheesecakes - How do I place an order?
A: It's simple; Select your items on our online orders page and checkout using your credit card. Please note all of our orders will need to be placed online and we cannot accommodate any phone orders at this time. If you are having any difficulties, please email us at order@purecheesecakes.com.
Q: Do you ship outside of the Los Angeles/So. California area?
A: We are currently not set up to service or ship outside of local Los Angeles areas just for the simple fact that we don't want to compromise the quality of our products. We hand-deliver your cheesecakes anywhere in the Los Angeles area for a flat rate beginning $17.00 with no minimum purchase required. We have added two delivery areas outside of the greater Los Angeles area for additional delivery fees (zone 2 - $25, and zone 3 - $40). Please input your Zip Code in your checkout process to estimate your delivery area/fee.
Q: Can I include a note with my order?
A: Yes, please select the 'Gift Note Card' option before you add your item to your cart, and we will include it with our service at a minimal cost.
Q: What are the dimensions on the mini-cheesecakes and the full-size cheesecakes?
A: The perfect sizes to satisfy all of your cravings! Each mini-cheesecake weighs approximately 2-4 ounces and measure approximately 2 inches in height (depending on the toppings). Our Full Size Cheesecakes are the traditional 9 inch size which can serve 10-16 slices depending on slice sizes and appetites.
Q: I'm allergic to nuts... is there a way to know which of your products are made with them?
A: Our cheesecakes are baked in a facility where nuts are being used. Specific flavors choices also have nuts on the toppings... Please just let us know ahead of time, and we can accomodate special requests to eliminate the nuts from products as needed. However, ALL of our products are manufactured on shared equipment with peanuts and/or tree nuts. Any person with a nut allergy should NOT consume ANY of our products.

If you have any further questions, or need some recommendations please contact us via e-mail contact@purecheesecakes.com.
Q: Something unexpected came up - How can I cancel my order?
A: Orders can be cancelled by sending us your contact information and order number by email at order@purecheesecakes.com within (3) days of confirmed delivery date/time for full refund of purchase price. We will send you a cancellation confirmation e-mail reply. *We will not grant refunds for orders that have been cancelled with less than (72) hours notice, or any RUSH orders...
Q: I am planning a large event, and would like to know if you are available for catering?
A: At this time we do not offer full-service catering but are more than happy to provide you with our delicious cheesecakes. We will work with you, your caterer, or your event planner on all the details. If you need a caterer, we can refer you to one as well. Please email us at contact@purecheesecakes.com regarding your event specifics.
Q: I am interested in selling your cheesecakes, who would I contact for more information?
A: Thank you - we would love to help you out. Please send us a message at contact@purecheesecakes.com and someone will get back to you with information.
Please reload
Thank you for being a valued customer!

Our customer's opinions are very important to us. We do appreciate your feedback or suggestions and may use it to post to our 'frequently asked questions' for all our customers to reference.

Please send us an email with any questions that you would like to share, or if you need help with this site at